Quick Facts
📍Location: Strömstad, Sweden
🗺 Distance: 40 kilometers
🏔 Elevation Gain: –
📅 Days: 3
⭐️ Featured: lakes, cave, rocky hills, historic sites
📶 Cellular Quality: Good
🔥 Grill Place: Yes
🚾 Toilets: Yes
🗑 Trash Can(s): No
🏕 Camping Spot: Wind shelters
This hike was quite a special one for me since it was the last hike of 2020, moreover it was the last 3 days of the year.
This time the hiking trail was the last 3 steps of Bohusleden. Many hikers from the western part of Sweden probably knows this trail, it is quite popular one. For the ones who haven't heard it before; it starts from the border to Halland in the south, ends at Strömstad in the north. 340 kilometers long and consists of 27 sections. I love Bohusleden since it also crosses the city of Gothenburg and offers a lot of natural beauties and different landscapes along the whole trail from south to north. And most of them are easy to reach via public transportation, well maintained and possible to find lots of wind shelters, toilets, you can even find dry woods inside the wind shelters. If you're wondering about Bohusleden you can find more information on their website.
I was planning to hike the sections 25, 26 and 27 in this adventure which makes around 40 kilometers and thought that it's suitable for 3 days. Since it was the Christmas holiday, I was looking for somewhere to hike which is not that far away from Gothenburg. I was always wondering the northernmost sections of Bohusleden and this one fit really well. Weather apps were showing that it would have been between 1 to -2 Celcius degrees with mixed rain and snow. It was totally fine but the problem was… The darkness… It was really damn dark!
How to get there?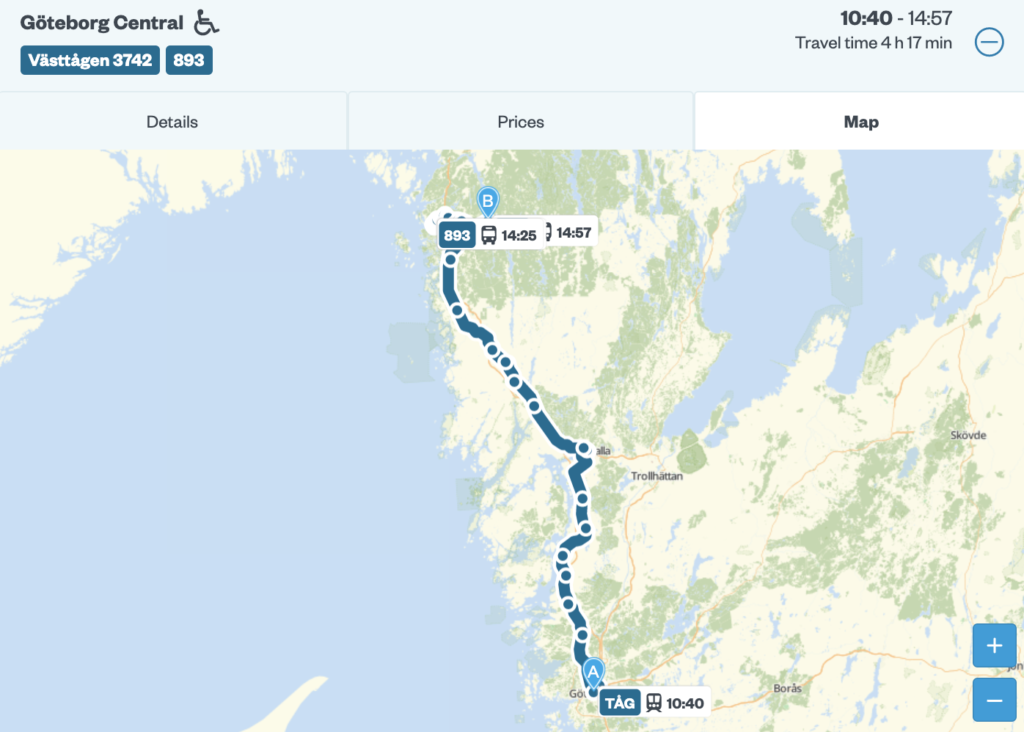 My starting point was Håvedalen in Strömstad. It was also the starting point of the section 25. To get there, first you need to take train from Gothenburg Central Station to Strömstad Station. It takes around 3 hours, and then you need to take bus from Strömstad Station to Håvedalen which takes 30 minutes. While I was waiting the bus, I enjoyed having a couple of coffee and a cinnamon roll in a cozy café called Kaffedroppet near the station. Highly recommended! ☕️
First day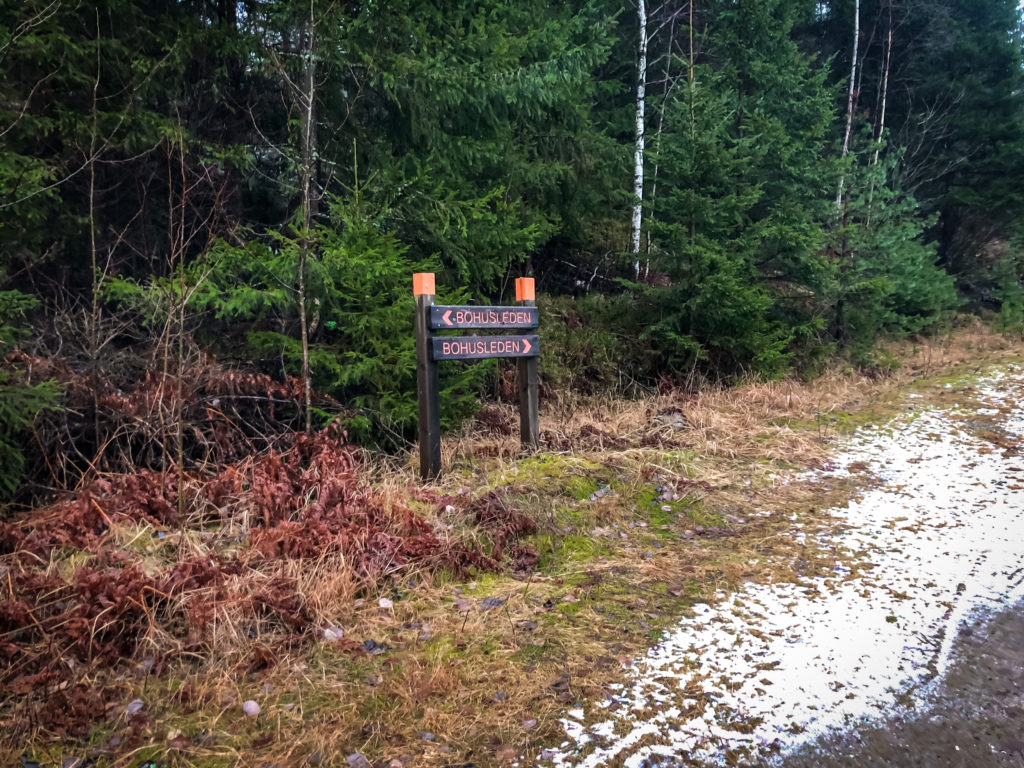 After 4 hours trip from Gothenburg, I arrived the starting point. I planned to hike around 5 kilometers on the first day and then to stay overnight in the first wind shelter in Sandvatten, since it was already around 1 pm and sun (which I haven't seen for 3 days!) set around 3 pm.
When you start hiking in this section, you quickly leave the forests behind since the elevation gets higher and start hiking on the rocky landscape. There were lots of wide landscapes that you can see beautiful views but due to the weather I didn't see anything.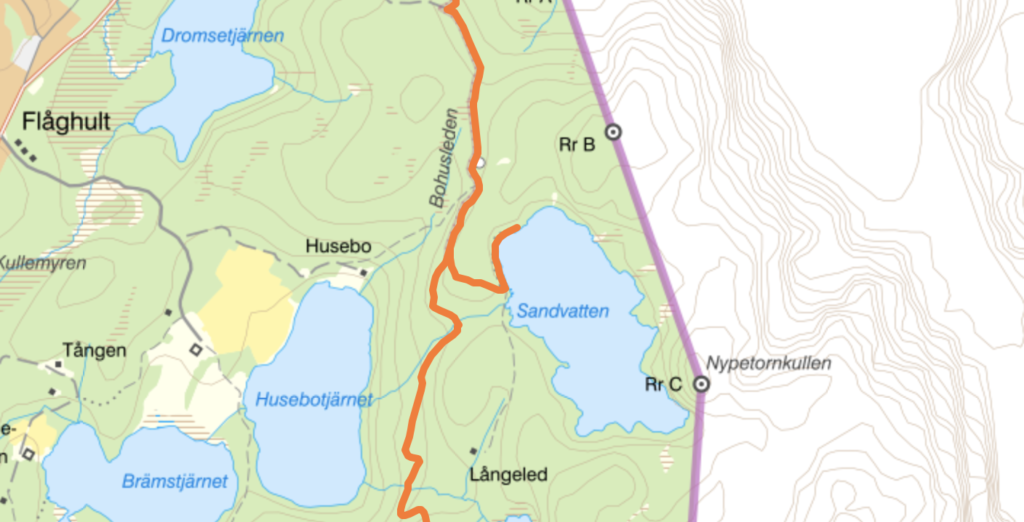 After hiking for a while I met a cross path that you could take a short detour to the wind shelter by Sandvatten. You need to walk around 500 meters to get to the shelter and the sub-trail to the wind shelter was pretty nice. Loved it! The wind shelter was perfect and there were lots of dry wood as well. Thanks to Strömstad Kommun and to Bohusleden!🙏 Good to keep in mind that there was a toilet as well. Perfect place to stay overnight!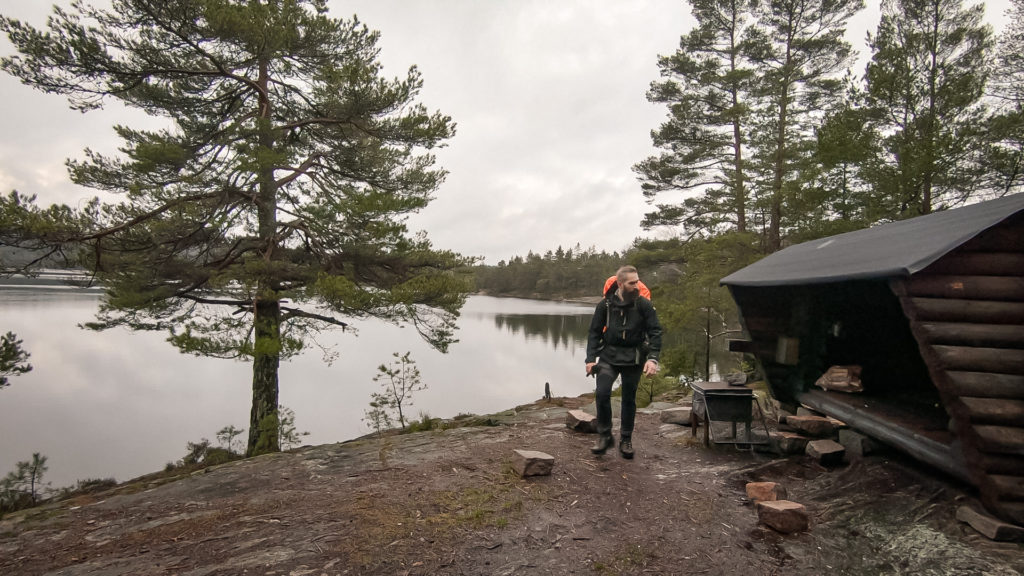 Second day
After a peaceful night and a good sleep, it was time to start hiking! It was rainy when I started hiking and it had seemed like it would have been mixed rain and snow during the day according to the weather apps.
I met the beautiful view of Idefjorden after hiking couple of kilometers from the shelter that I stayed overnight. It was pretty close. I can't imagine how beautiful it would be when there is at least a sip of sunshine. That's why I look forward to hiking this trail when the weather gets warmer.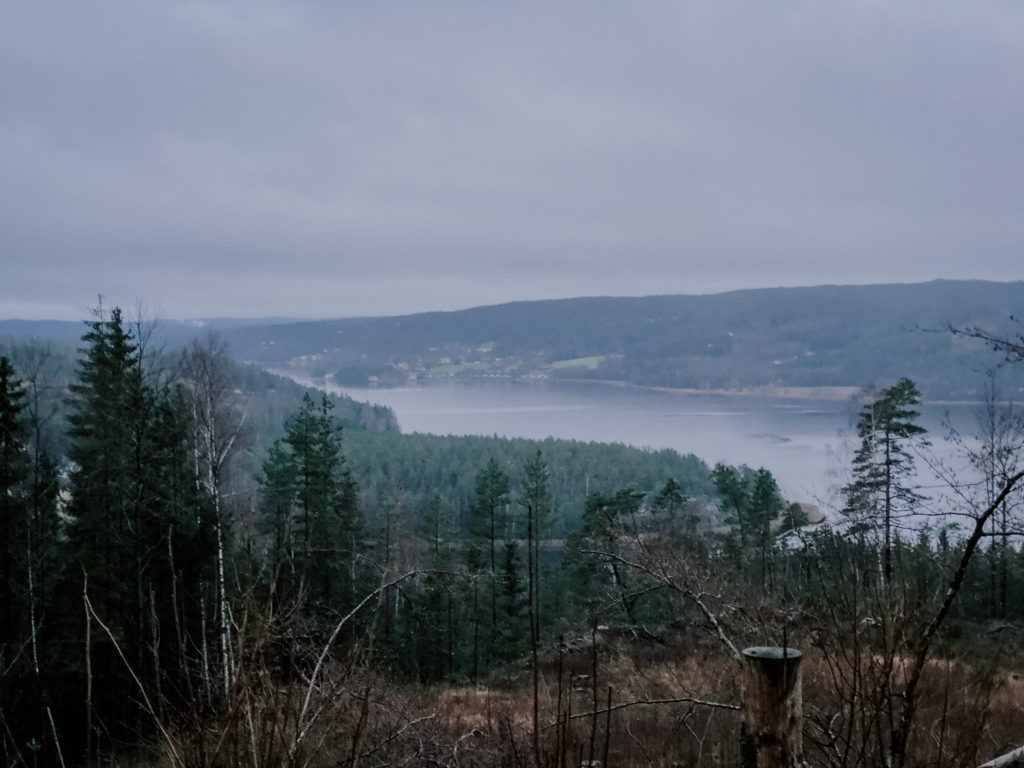 Idefjorden is actually located in the Swedish-Norwegian border. After seeing the view of the fjord from the top, the trail goes downwards for a while, and then you meet (to me it was like a ghost town) Krokstrand. I haven't seen anyone during my hike in the town, I'm sure that it would be more "active" during summer. 😊 After leaving Krokstrand the trail goes upwards since the town was located like in a valley. It was quite challenging to hike upwards again, and this was a tough one! It was constantly uphill from Krokstrand to Björneröd. Since the elevation gets higher quite fast, you meet the rocky hills after crossing couple of small forests. To me hiking on the rocky surface makes it much easier when it's rainy. It's always harder to hike in the forests when there are lots of roots of the trees pop out from the ground since those roots are usually being so slippery when it's rainy, as you all know my hiker friends. 😄 Especially if you want to keep your pace higher than usual.
Lunch time! My goal for the lunch was to reach to the next top, where is called Björnerödspiggen. There was also a wind shelter and I was looking forward to taking a break somewhere with a roof or any kind of a protection from the rain. I was constantly hiking uphill for a while, and it was raining since the morning. Was thinking to deserve some food! Even though if I had some tortilla bread, salami chips and a "Kavli BaconOst" for lunch. But I love it, not kidding. It's my typical hiking lunch. ❤️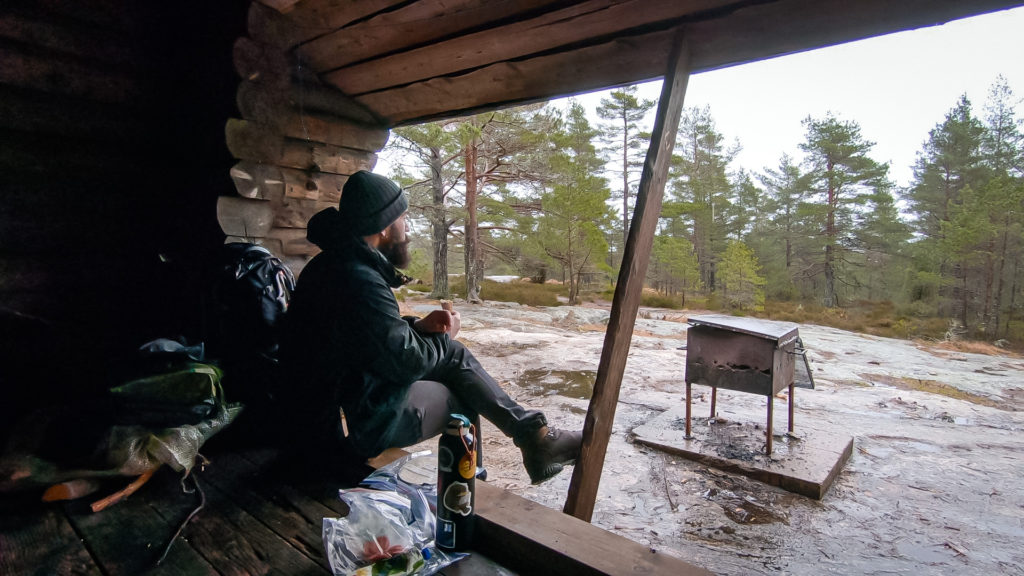 ---
4 pm.
Pitch dark. Still raining.
I don't know how are your hiking preferences but I really don't like hiking when it's dark, especially if it's winter and wet. It is totally OK and maybe it would be nice to take a walk if your shelter is in place or has already been set but… I mean if you're still hiking and if you don't know where to stay over the night… That's a bit annoying. You need to rely on your GPS device to follow the trail since it might be tricky to follow the trail via signs on the trees in the dark. I learned a lot during my 2 hours hike in the pitch dark, the first one is that to have your headlamp a quality one. Or have it with a batteries fully charged. 😄 Perhaps some of you might say that it's OK to hike and follow the trail in the dark since you trust your headlamp which provides enough light when you're hiking but mine was not!
After hiking 24 kilometers, I reached a wind shelter in Rogstad. I could have pitched my tent somewhere in order to hike less in the darkness, but I couldn't find any decent place since it was already getting dark, it was so rainy, and there were lots of houses or private properties along that part of the trail. Therefore, I decided to hike more and stay overnight in the next shelter. Staying in a wind shelter overnight provides a lot of room and protection from the elements when it's rainy and windy. So it did worth it!
Third day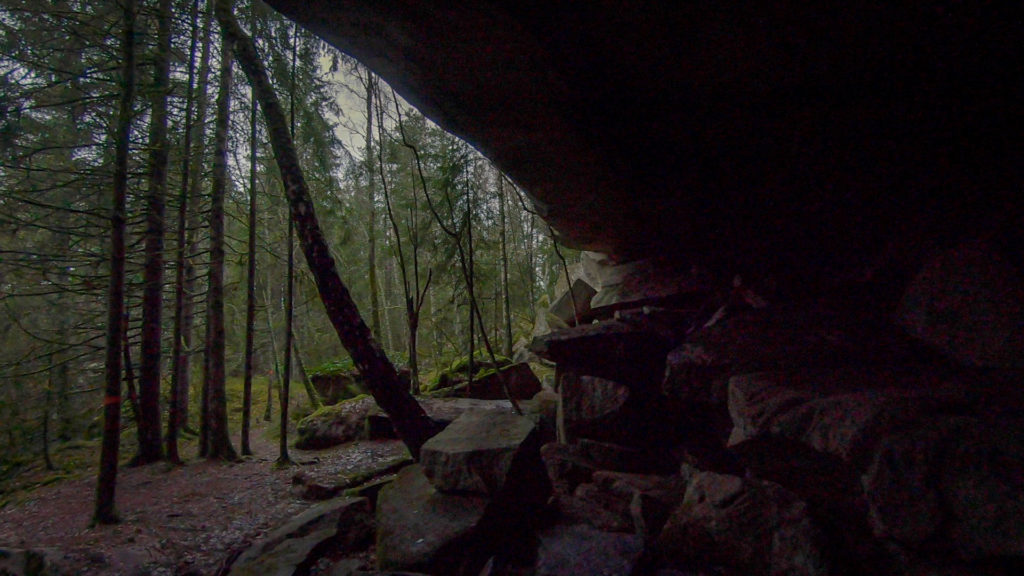 The last day of my hike, also the last day of the year. 10 kilometers left to complete the trail, woke up pretty early, it wasn't rainy and there were couple of attraction points in the last of the trail. I was really motivated and was full of energy! 💪 Right after leaving the shelter I met the huge cave, it was fascinating! Seeing those big rocks standing towards the sky along the meters…
The 3rd day was constantly downhill, so it was nice to enjoy the nature without getting tired. Because of the elevation was getting lower, you find yourself in dense forests which was beautiful.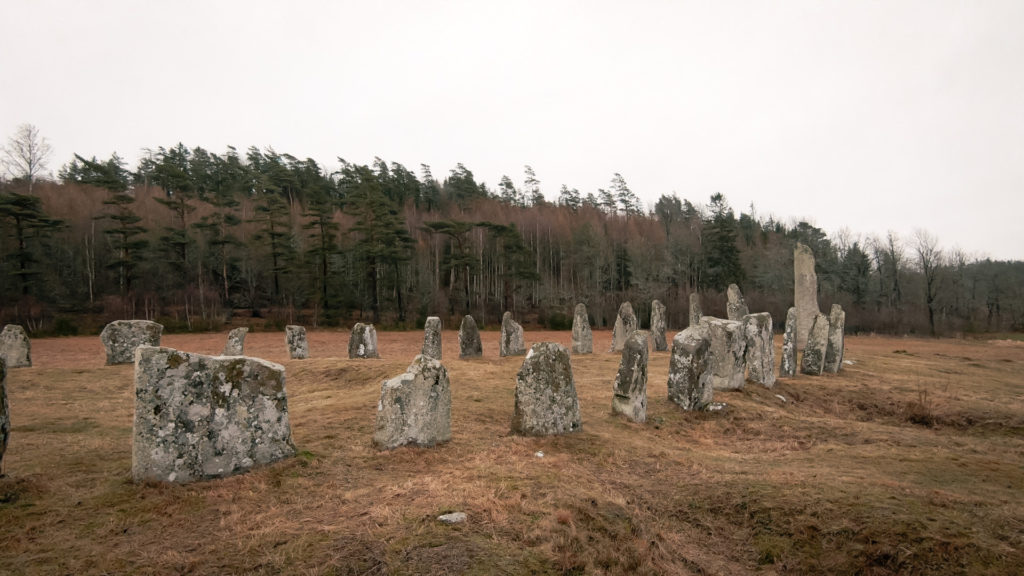 Before I started hiking this trail I read that there was also a spot that was recommended to be seen: The Stone Ship. 2000 years old, big stones was standing on the ground with a shape of a ship. It was so exciting to see those stones that old, still standing! This historic site is not by the trail, you need take a short detour to get there. There was a sign on the trail, however, I would recommend to keep looking on a digital map if you are keen to see it. It takes 1.5 kilometers to take this detour (both direction in total). You can read more information here.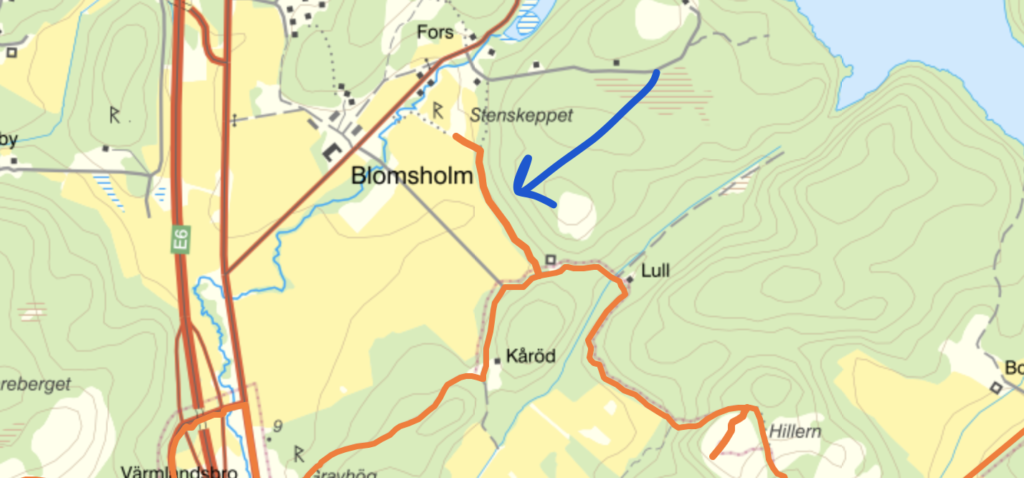 It was time to fika (means coffee break -and more- in Swedish) since it was couple of kilometers left to complete the trail, it was time to enjoy the last coffee in the woods before heading home!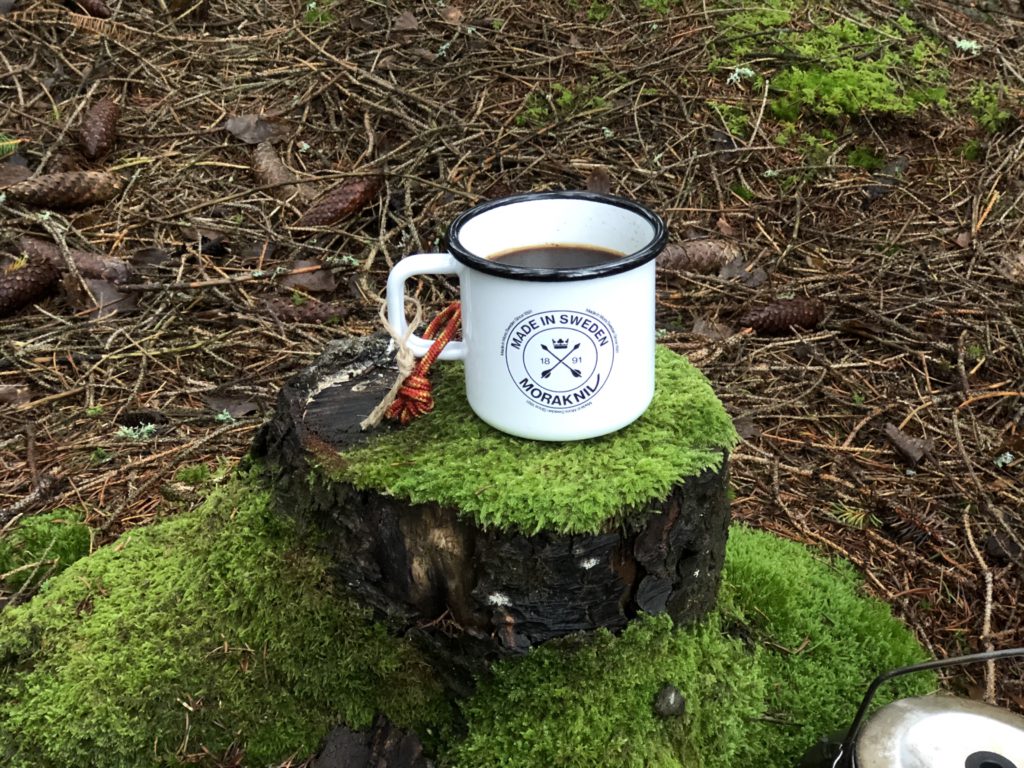 I really enjoyed this hike even if it was so rainy, cold and insanely dark. But since I hadn't been doing a proper hike for a while, I really needed this. As I said, I look forward to hiking this sections again when it's sunny, perhaps in summer or in the beginning of fall.
Hope you enjoyed reading this post! Tried to express my feelings and shared the experiences that I had along the trail. I also filmed this adventure and shared on my YouTube channel, you could have a look if you are interested! 😊 (Subscribe if you like it! I make hiking, outdoor videos regularly and share them on my channel.)
Last but not least, for more information please visit Bohusleden's website. There are lots information about the sections, and a great tool that you can plan your trip on the map,also it's possible to download all the GPX coordinates by selecting the specific sections. Thanks Bohusleden!
Here is the whole route below. Since I didn't track this hike with a GPS device, used the coordinates that I downloaded from the website.
Profile
Minimum elevation:
No data
Maximum elevation:
No data
Duration:
No data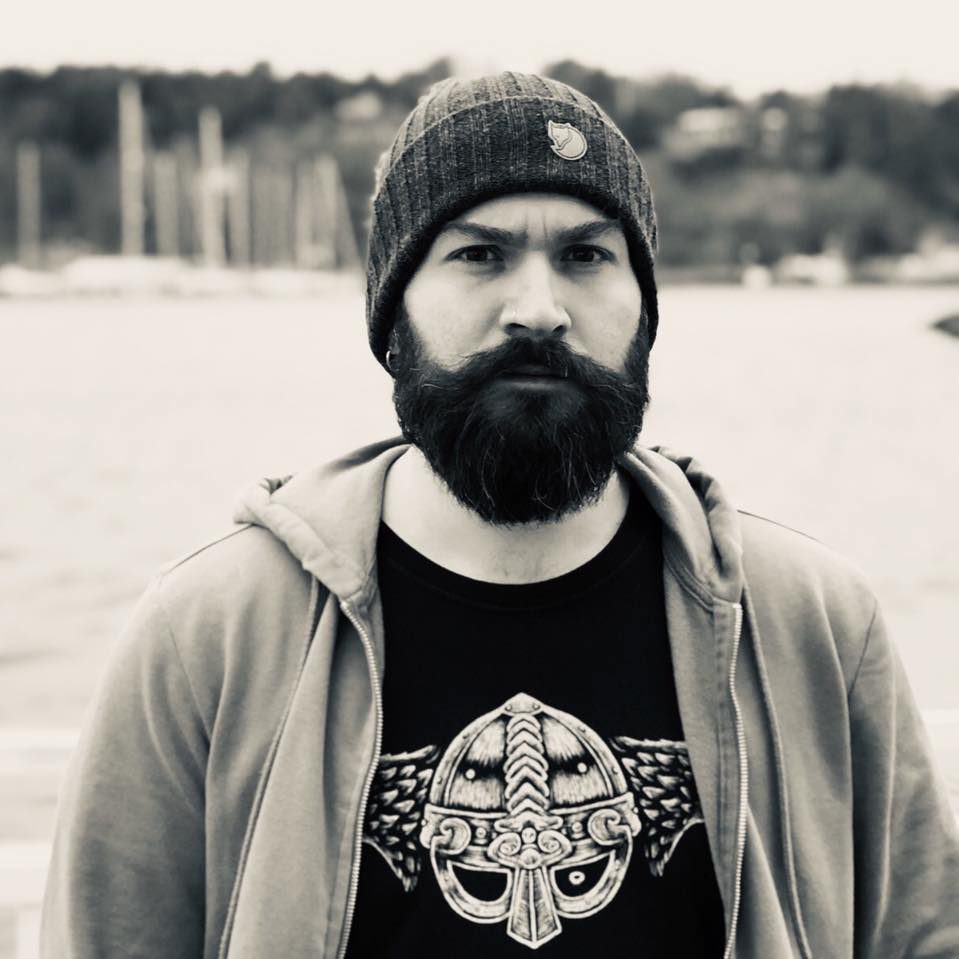 Gökhan Gultekin
Gothenburg, Sweden